Skip to main content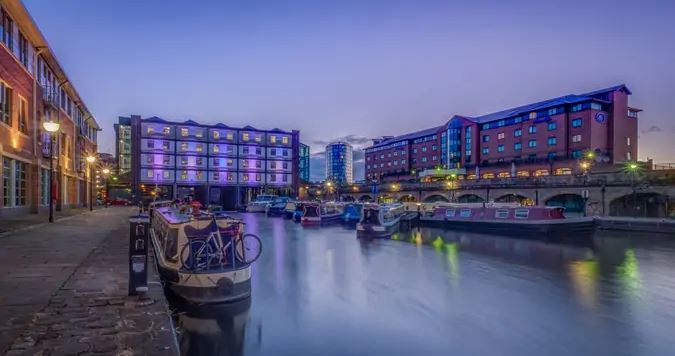 The 2020 annual scientific meeting will take place on Friday 13 March in Sheffield, and focus on sensory impairment.
Information on the programme and abstract submission will be available shortly.

Venue The Hilton Hotel, Victoria Quays, Sheffield S4 7YA

Accommodation B&B accommodation is available at the Hilton Hotel at a negotiated, reduced rate for delegates of £70 (single) or £80 (double occupancy / twin room). Please be aware that there is limited availability so please book early to avoid disappointment!
Conference Dinner A 3 course dinner (£30 per head) will be held on the evening of Thursday 12 March at the hotel. All delegates are welcome to attend, as are local BACD members who may not be able to attend the conference.
Directions BACD asks delegates to consider using public transport where possible. Sheffield train station is a 10-15 minute walk (0.8 mile) and has good rail links to London, Scotland, the south west, south coast, midlands, and the north of England. The Split Train Ticketing website may be able to find you a good deal on your train tickets!
For delegates driving, there is good access to the M1. Please be aware that whilst there is parking available close to the venue, there is limited onsite parking.

Categories: BACD Events